What is cnc waterjet cutting?
CNC waterjet cutting is an industrial tool that uses a high pressure water jet to cut various materials. Water only cutting is used to cut soft materials, however when mixed with an abrasive it can cut harder materials such as metals and stone.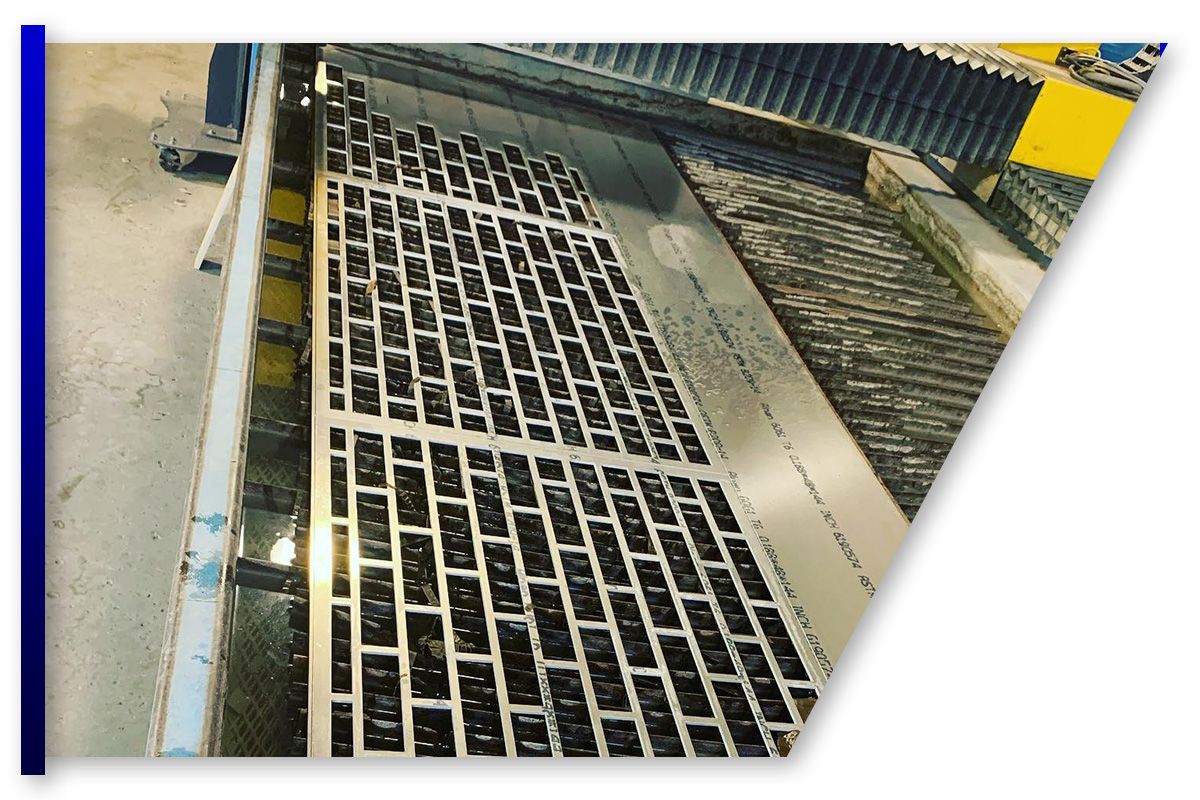 Materials we can cut
Water with abrasive:
Alloys, Aluminum, Brass, Bronze, Composites, Copper, Glass(non tempered), Granite, Marble, Quartz, Stainless steel, steel, titanium and wood.
Water only:
ABS, Acrylic, Foams, Gasket materials, Polyethylene, Polypropylene, Polyurethane, Rubbers and vinyl.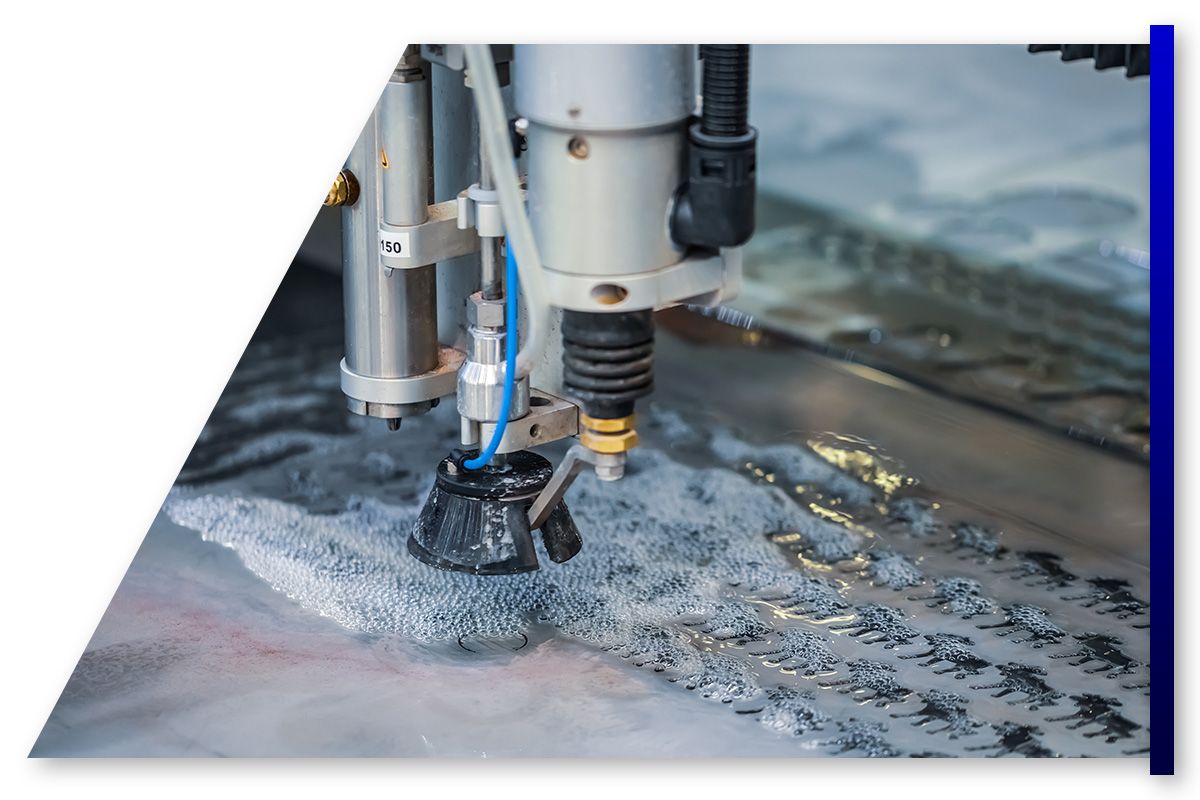 Machine Specs & Capabilities
7' x 12' cutting area
60,000 PSI Intensifier
.03" to .04" cutting stream
3-Axis cutting head
Up to 8" thick material