What Is a CNC Waterjet Cutting Machine?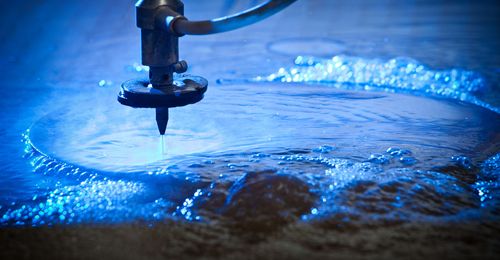 Have you ever heard of a CNC waterjet cutting machine? If not, you're in for a treat! In this blog post, your friends at Hydroknife will discuss what a CNC waterjet cutter is and how it works, along with the benefits of using a CNC waterjet cutter for your business or upcoming project. Stay tuned to learn more, and get in touch with us today to request a quote for your next project!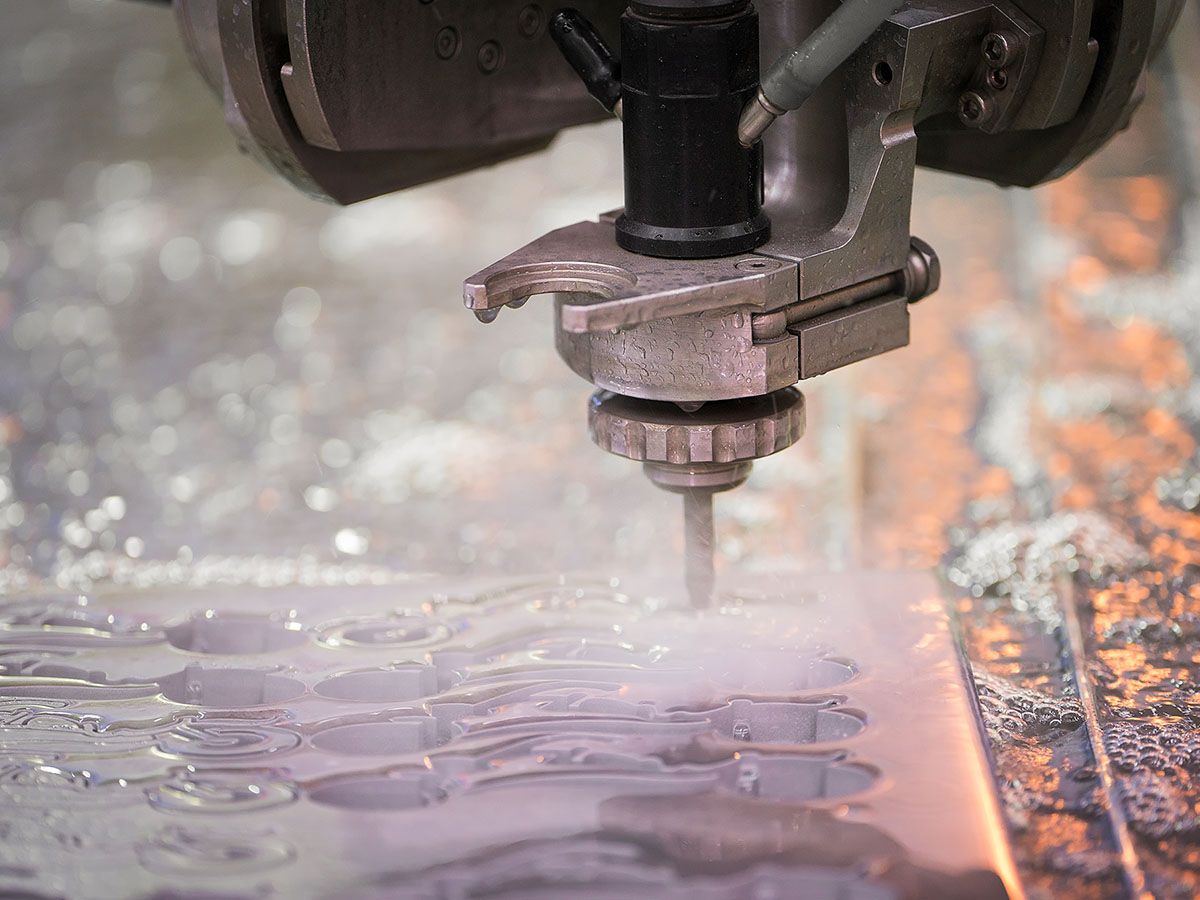 High-Precision Industrial Cutting Tool
A CNC waterjet cutting machine is an industrial tool that uses a high-pressure stream of water to cut through metal, plastic, and other materials. This process can be done with or without abrasive material in the stream depending on the type of material and project design. The abrasive material, which is added to the stream during cutting operations, makes it possible for these machines to work faster than ever before while still maintaining a high degree of accuracy.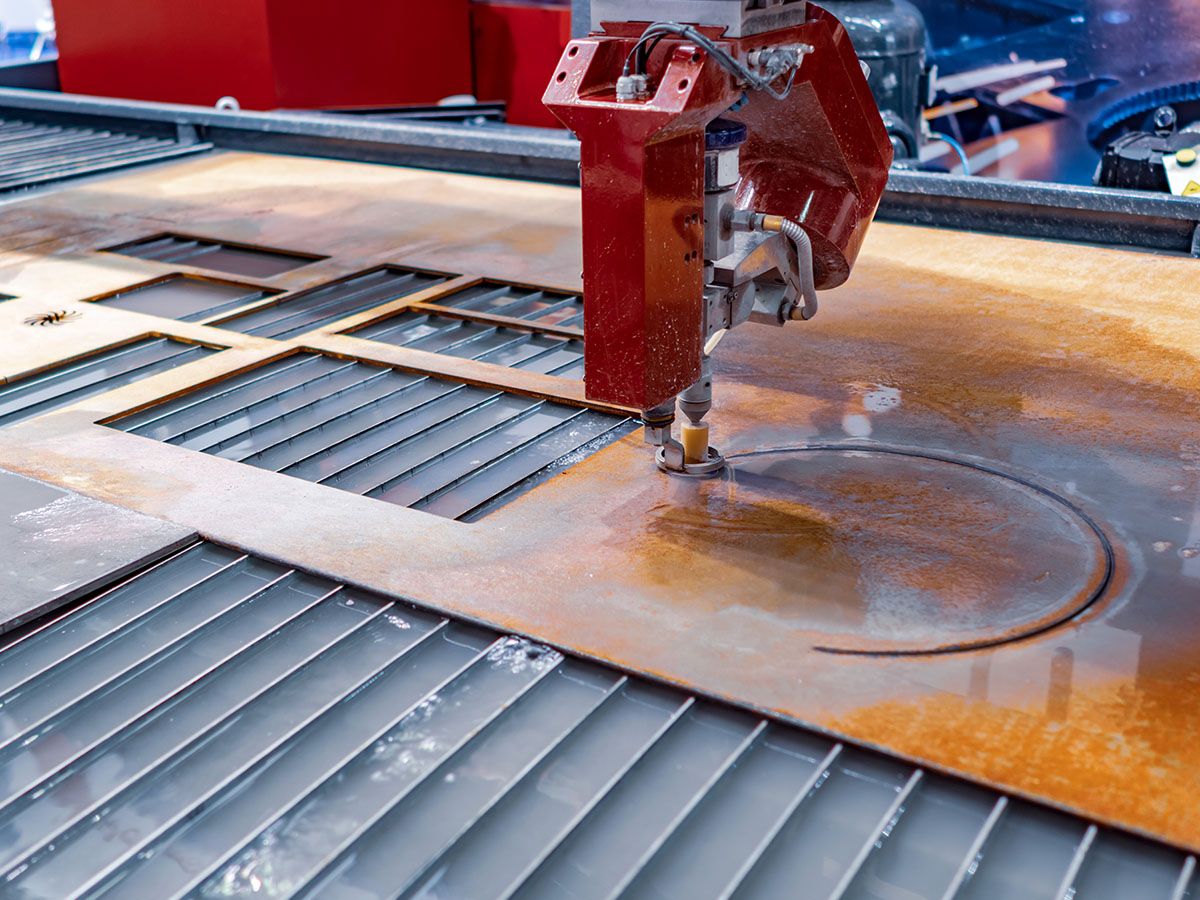 Precise Custom Cuts
Waterjet cutting is a cost-effective method for creating a custom design from virtually any material of any thickness. The high-pressure water stream helps to create intricate, irregular shapes without having to worry about damaging the material being cut. Not only that, waterjet cutting offers exceptional precision and superior edge quality without distorting the material.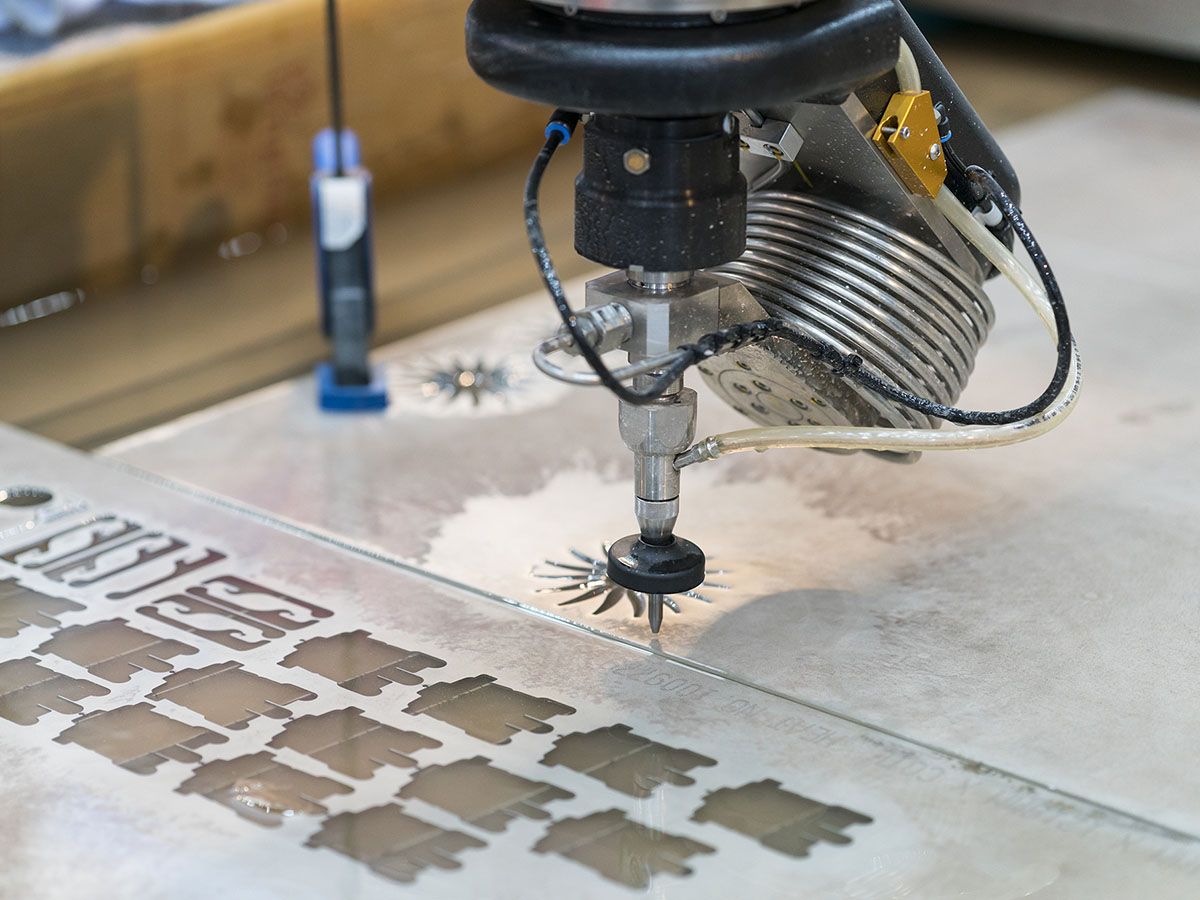 Cuts Hard and Soft Materials
CNC waterjet cutting machines are not just limited to cutting through metal, plastic, and other hard materials. In fact, they can also cut soft materials like wood and rubber with ease. Take a peek at some of the materials Hydroknife can cut with optimal precision to create a truly beautiful design:
ABS

Acrylic

Alloys

Aluminum

Brass

Bronze

Composites

Copper

Composites

Glass

Granite

Marble

Polyethylene, Polypropylene, and Polyurethane

Steel

Titanium

And so much more!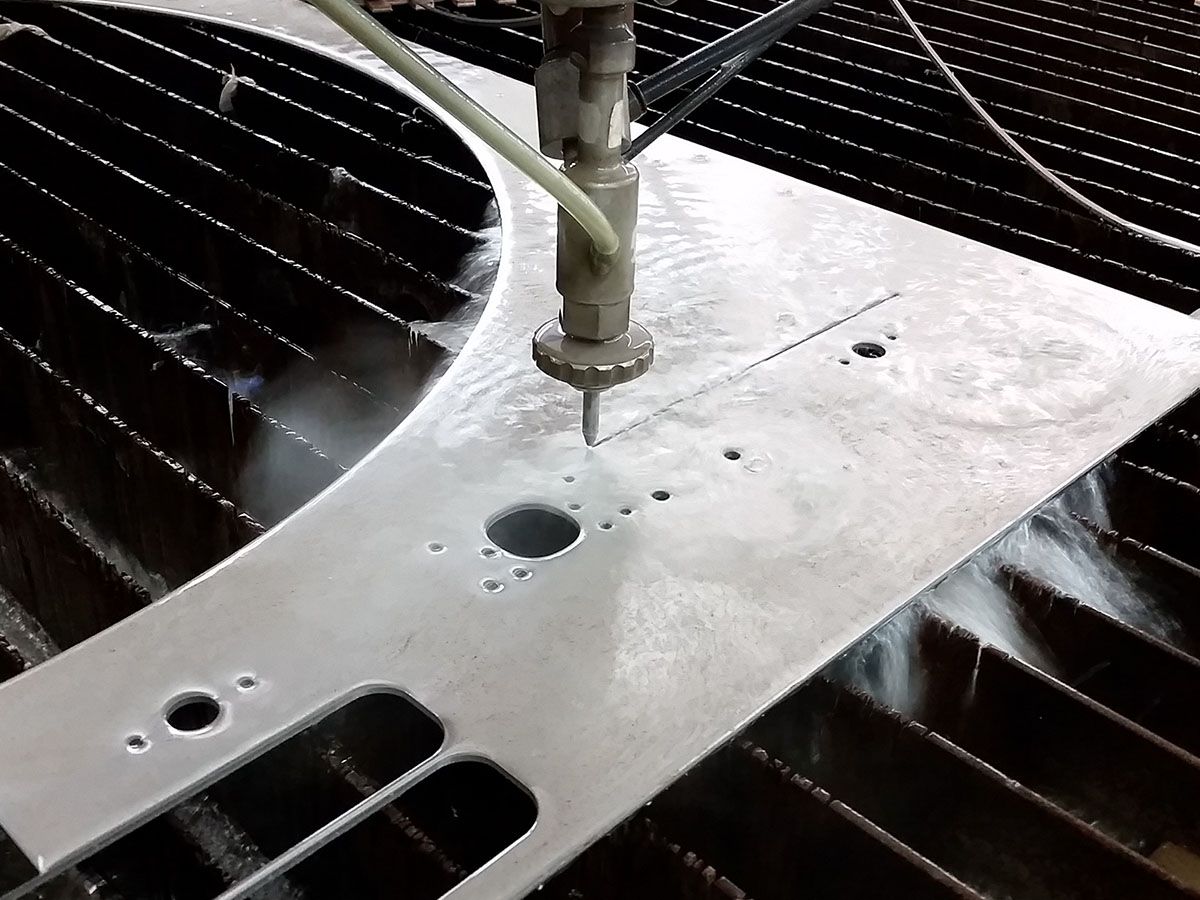 Ideal for a Variety of Applications
There are many different applications for CNC waterjet cutting machines, from signs and displays to industrial parts and equipment. For instance, when it comes to fabricating signs or displays, a waterjet cutter can easily cut through materials like acrylic, plastic, and wood with ease. On the other hand, water jet cutting can accurately cut through harder materials like granite and marble for hardscaping projects or home improvement projects.
If you have an upcoming project that requires cutting through soft or tough materials, and you want a beautiful, precise cut, then get in touch with the Hydroknife team in Tampa. Get a free quote today!